John Stuart Mill: "He who knows only his own side of the case knows little of that."
John Swinton: "There is no such a thing in America as an independent press, unless it is out in country towns. You are all slaves. You know it, and I know it. There is not one of you who dares to express an honest opinion. If you expressed it, you would know beforehand that it would never appear in print. I am paid $150 for keeping honest opinions out of the paper I am connected with. Others of you are paid similar salaries for doing similar things. If I should allow honest opinions to be printed in one issue of my paper, I would be like Othello before twenty-four hours: my occupation would be gone. The man who would be so foolish as to write honest opinions would be out on the street hunting for another job. The business of a New York journalist is to distort the truth, to lie outright, to pervert, to villify, to fawn at the feet of Mammon, and to sell his country and his race for his daily bread, or for what is about the same as his salary. You know this, and I know it; and what foolery to be toasting an "Independent Press"! We are the tools and vassals of rich men behind the scenes. We are jumping-jacks. They pull the string and we dance. Our time, our talents, our lives, our possibilities, are all the property of other men. We are intellectual prostitutes."
Walter Cronkite: "Freedom of the press is not just important to democracy, it is democracy."
JFK: The Speech That Killed Him, 1961
Enver Masud, "Propaganda Merchants Posing As Terrorism 'Experts'," The Wisdom Fund, March 29, 1996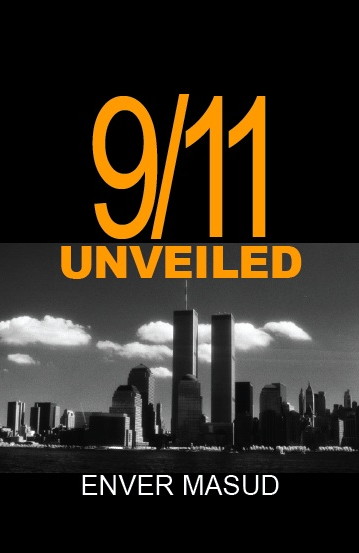 Enver Masud, "Broadcasting Fairness Doctrine Promised Balanced Coverage," The Wisdom Fund, July 25, 1997
Enver Masud, "Religion Newswriters Association Bashes Islam," The Wisdom Fund, December 6, 1999
Enver Masud, "Deadly Deception, Pretexts for War," The Wisdom Fund, July 30, 2001
Laura Barcella, "The Failures of Post-9/11 Media," AlterNet, January 2, 2006
Paul R Dunn, "Islamic Fascism: The Propaganda of Our Times," The Wisdom Fund, September 6, 2006
John Pilger, "Propaganda Disguised as Journalism," johnpilger.com, June 16, 2007
John Pilger, "The Invisible Government," June 16, 2007
[Russia is being encircled by US and Nato bases and missiles in violation of a pledge by the United States not to expand Nato "one inch to the east".--John Pilger, "The New World War -- The Silence Is A Lie," johnpilger.com, September 24, 2008]
Craig McKee--"Moyers' ill-informed attacks on 9/11 Truth are typical of mainstream left," truthandshadows.wordpress.com, April 25, 2011
[3000+ military, intelligence, industry professionals do not believe the official account of 9/11--"American Patriots: Muslims Didn't Do 9/11," The Wisdom Fund, September 11, 2011]
Manny Friedman, "Jews DO Control The Media," Times Of Israel, July 1, 2012 -- Times Of Israel Removes Elad Nehorai's Article "Jews DO Control The Media"
DOCUMENTARY: "Creating Freedom: The Lottery of Birth," mangu.tv, June 21, 2013
The Top Five Times A Fox Guest Debunked Fox, January 17, 2014
Ray McGovern, "Kerry's Propaganda War on Russia's RT," consortiumnews.com, April 30, 2014
Gilbert Doctorow, "How the US and Russian Media Are Covering the Ukrainian Crisis," thenation.com, August 6, 2014
Seumas Milne, "It was the prospect of Ukraine being drawn into the western military alliance that triggered conflict in the first place," antiwar.com, September 3, 2014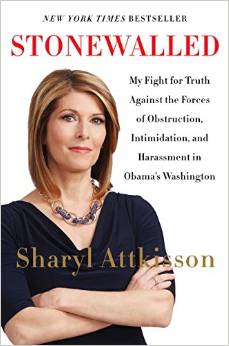 Sharyl Attkisson, "Stonewalled: My Fight for Truth Against the Forces of Obstruction, Intimidation, and Harassment in Obama's Washington," Harper (November 4, 2014)
Patrick L Smith, "New York Times propagandists exposed: Finally, the truth about Ukraine and Putin emerges," salon.com, December 4, 2014
[In July, as Israel began its massive assault on Gaza, Ahmed published a post revealing a plausible motivation - Gaza's natural gas reserves - for Israel's endless belligerence towards the enclave's Hamas government. . . . Israel wanted to keep control over large gas reserves in Gaza's waters so that it could deny Hamas a resource that would have bought it influence with other major players in the region, not least Egypt.--Jonathan Cook, "Guarding a Taboo -- Why the Guardian Axed Nafeez Ahmed," counterpunch.org, December 5, 2014]
Robert Fisk, "Once again language is distorted in order to hide US state wrongdoing," independent.co.uk, December 14, 2014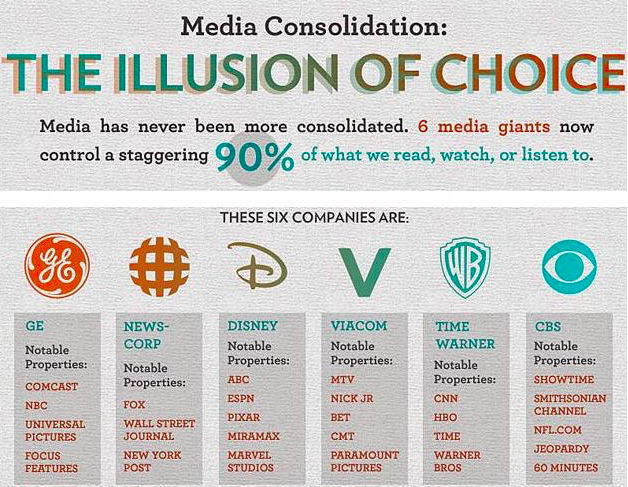 Thom Hartmann, RT, January 16, 2015
Nafeez Ahmed, "How the CIA made Google," medium.com, January 22, 2015
"In 1967, the CIA Created the Label 'Conspiracy Theorists' ... to Attack Anyone Who Challenges the 'Official' Narrative," zerohedge.com, February 23, 2015
[If I could I would like to send a message to the mainstream media. It might go something like this: "Please tell your readers the truth for a change. The only thing exceptional about America at the present time is our hubris. We helped create al-Qaeda by attacking the Soviets in Afghanistan. Iraq is a basket case because we invaded it without cause. Syria is in chaos because we have never seriously sought a peaceful solution with Bashar al-Assad. What we have done in Iraq and Syria taken together has produced ISIS. Libya is a toxic mess because we overthrew its government on phony humanitarian grounds. Afghanistan is about to copy Iraq because we have occupied it for thirteen years without a clue how to get out. We started the troubles in Ukraine and with Russia when we broke our promise by expanding NATO and then worked to overthrow an elected government. And finally there is Israel. Israel is not an ally and is the source of many of the problems in the Middle East. American and Israeli interests do not coincide, frequently quite the contrary."--Philip Giraldi, "Making War on Everyone: Blame the media," unz.com, March 3, 2015]
James F. Tracy, "The CIA and the Media: 50 Facts the World Needs to Know," memoryholeblog.com, August 26, 2015
"Arnab Goswami slams World Media," RT, December 10, 2015
DOCUMENTARY: "Euromaidan unmasked: Europe shocked by the bitter truth on Ukraine," orientalreview.org, February 3, 2016
Gilbert Doctorow, "French Documentary Exposes Ukraine's Far-Right. But Can Europe Handle the Truth?," russia-insider.com, February 6, 2016
Paul Craig Roberts, "Do Americans Live In A False Reality Created By Orchestrated Events?," paulcraigroberts.org, February 24, 2016
[Assistant US Secretary of State Victoria Nuland and US Ambassador to the Ukraine "is about to take control, for herself, of Datagroup, the Ukraine telecom company that controls 85 percent of the Ukranian telecom market."--Robert Wenzel "Criminal: Former US State Department Official to Buy Ukraine's Largest Telecom Company," ronpaulinstitute.org, April 13, 2016]
[But how are Russian troops deploying inside Russia "provocative," while U.S. troops on Russia's front porch are not?--Patrick J. Buchanan, "Why Russia Resents Us," antiwar.com, May 3, 2016]
[Ray explains how Victoria Nuland, Obama and his national security council planned this coup--"Ray McGovern on the Coup in Ukraine," registremblay.com, June 10, 2016]
Robert Parry, "The Dumbed-Down New York Times," consortiumnews.com, August 27, 2016
[Substantial control of the media is almost always an absolute prerequisite for any successful conspiracy, the greater the degree of control the better. So when weighing the plausibility of any conspiracy, the first matter to investigate is who controls the local media and to what extent.--Ron Unz, "American Pravda: How the CIA Invented 'Conspiracy Theories'," unz.com, September 5, 2016]
Robert Parry, "New York Times and the New McCarthyism," consortiumnews.com, September 7, 2016
Ray McGovern, "9/11 Fifteen Years Later - What Have We Learned?" September 11, 2016 (at 23 min)
[Bell Pottinger's output included short TV segments made in the style of Arabic news networks and fake insurgent videos which could be used to track the people who watched them--"Pentagon Paid for Fake 'Al Qaeda' Videos," Bureau of Investigative Journalism, October 16, 2016]
Jeffrey St Clair and Alexander Cockburn, "The CIA and the Press: When the Washington Post Ran the CIA's Propaganda Network," counterpunch.org, November 30, 2016
Patrick J. Buchanan, "Fake News and War Party Lies," antiwar.com, December 2, 2016
[My point is simple: fake news is nothing new.--Anthony DiMaggio, "Post-Fact Politics: Reviewing the History of Fake News and Propaganda," counterpunch.org, December 6, 2016
[The US is hardly in a position to play the outraged virgin.--Eric Margolis, "Moscow Attacks!," ericmargolis.com, December 18, 2016]
"A New McCarthyism with Ellen Schrecker," RT, December 25, 2016
[a bill to implement the U.S.' very own de facto Ministry of Truth had been quietly introduced in Congress--Tyler Durden, "Obama Quietly Signs The 'Countering Disinformation And Propaganda Act' Into Law," zerohedge.com, December 25, 2016]
Larry King with John McAfee, "'Not the Russians'," rt.com, December 29, 2016

Robert Fisk, "We Live in a World of Lies and We Always Have," counterpunch.org, December 30, 2016

Glenn Greenwald, "WashPost Is Richly Rewarded for False News About Russia Threat While Public Is Deceived," theintercept.com, January 4, 2017

Glenn Greenwald, "U.S. Intel Chiefs Alleging Russian Threat Have History of Deceiving the Public," democracynow.org, January 6, 2017

Robert Parry, "US Report Still Lacks Proof on Russia 'Hack'," consortiumnews.com, January 7, 2017

"Noam Chomsky: The 5 Filters of the Mass Media Machine," Al Jazeera, March 2, 2017

Andrew Bacevich, "Are There Questions About US Foreign Policy We're Forbidden to Ask," billmoyers.com, May 8, 2017

Glenn Greenwald and Jeremy Scahill, "Analyzing the Hypocrisy of U.S. Media Coverage," truthdig.com, May 27, 2017

Glenn Greenwald, "CNN Journalists Resign: Latest Example of Media Recklessness on the Russia Threate," theintercept.com, June 27, 2017

[When the U.S. military takes a bunch of journalists on a press junket to a foreign country it has a certain intention and prepares every detail in advance. There will be witnesses and local people who are briefed for their two minute talk with the journalists to convey exactly what the military wants them to convey. After enjoying local flair, for ten minutes max, some U.S. diplomatic official or a general will treat the journos to some good whiskey and a genuine local steak. The official will speak a few prepared lines on the record that will reinforce the story the locals were tasked to tell.

The outcome is predictable. The stories the journalists will write will be the same.--"NYT, WaPo Send Top Reporters To Stenograph Five O'Clock Follies," moonofalabama.org, July 2, 2017]

Robert Parry, "MSM, Still Living in Propaganda-ville," consortiumnews.com, July 6, 2017

Ben Norton, "How Media Spread CIA's Sectarian, Anti-Iran 'Mideast Cold War' Narrative," fair.org, July 25, 2017

["To learn who rules over you, simply find out who you are not allowed to criticize."--Chuck Baldwin, "Zionism, Not Islam, Is America's Biggest Threat," chuckbaldwinlive.com, July 27, 2017]

[In the United States, facts, an important element of truth, are not important. They are not important in the media, politics, universities, historical explanations, or the courtroom.--Robert Parry, "The Weaponization Of History And Journalism," paulcraigroberts.org, July 28, 2017]

Robert Parry, "The Dawn of an Orwellian Future," consortiumnews.com, July 28, 2017

[Erasing old content and restricting searches is not so much different than George Orwell's Winston Smith watching the evidence for no longer politically-acceptable events being dropped down the memory hole.--Philip Giraldi, "How I Believe Facebook Was Censoring My Political Speech," theamericanconservative.com, September 15, 2017]

[the President raises a topic about which "we can't talk about it publicly," namely Jewish influence in Hollywood and the media. . . .

"This stranglehold has got to be broken or the country's going down the drain," the nation's best-known preacher declares.--Jeffrey St. Clair and Alexander Cockburn, "The Preacher and Vietnam: When Billy Graham Urged Nixon to Kill One Million People," counterpunch.org, September 15, 2017]

Max Blumenthal, "McCarthyism Inc: Introducing the Counter-Terror 'Experts' Hyping Russian Threats and Undermining Our Civil Liberties," consortiumnews.com, November 10, 2017

[Western media can't admit they were wrong in their portrayal of the White Helmets, Guy Mettan, head of the Swiss Press Club, told RT--"Reporters Without Borders demand that Swiss Press Club cancel press conference critical of White Helmets," rt.com, November 30, 2017]

[YouTube suddenly shut down the If Americans Knew YouTube channel. This contained 70 videos providing facts-based information about Israel-Palestine.--Alison Weir, "How Israel and its partisans work to censor the Internet," israelpalestinenews.org, March 8, 2018]

Stanley Cohen, "The Marketplace of Ideas: Assaulting the First Amendment," counterpunch.org, March 3, 2018