Larry King with John McAfee, "'Not the Russians'," rt.com, December 29, 2016
Robert Fisk, "We Live in a World of Lies and We Always Have," counterpunch.org, December 30, 2016
Glenn Greenwald, "WashPost Is Richly Rewarded for False News About Russia Threat While Public Is Deceived," theintercept.com, January 4, 2017
Glenn Greenwald, "U.S. Intel Chiefs Alleging Russian Threat Have History of Deceiving the Public," democracynow.org, January 6, 2017
Robert Parry, "US Report Still Lacks Proof on Russia 'Hack'," consortiumnews.com, January 7, 2017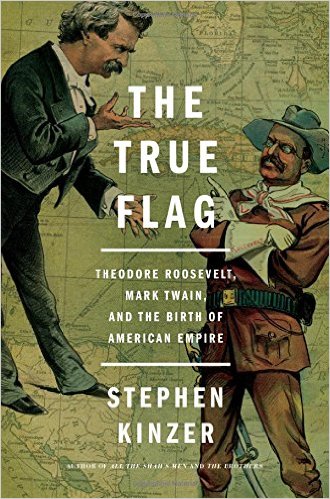 [The United States, McKinley argued, could not possibly tyrannize faraway lands, as European powers did, because the tyrannical impulse is foreign to America'scharacter and tradition. He said that since the United States set its foreign policies with "unselfish purpose," its influence in the world could only be benevolent. The essential goodness of the American people, he argued, is the supreme and sole necessary justification of whatever the United States chooses to do in the world.--Stephen Kinzer, "The True Flag: Theodore Roosevelt, Mark Twain, and the Birth of American Empire," Henry Holt and Co. (January 24, 2017) p.132, p.134, p.235]
"Noam Chomsky: The 5 Filters of the Mass Media Machine," Al Jazeera, March 2, 2017
Andrew Bacevich, "Are There Questions About US Foreign Policy We're Forbidden to Ask," billmoyers.com, May 8, 2017
Glenn Greenwald and Jeremy Scahill, "Analyzing the Hypocrisy of U.S. Media Coverage," truthdig.com, May 27, 2017
Glenn Greenwald, "CNN Journalists Resign: Latest Example of Media Recklessness on the Russia Threate," theintercept.com, June 27, 2017
[When the U.S. military takes a bunch of journalists on a press junket to a foreign country it has a certain intention and prepares every detail in advance. There will be witnesses and local people who are briefed for their two minute talk with the journalists to convey exactly what the military wants them to convey. After enjoying local flair, for ten minutes max, some U.S. diplomatic official or a general will treat the journos to some good whiskey and a genuine local steak. The official will speak a few prepared lines on the record that will reinforce the story the locals were tasked to tell.
The outcome is predictable. The stories the journalists will write will be the same.--"NYT, WaPo Send Top Reporters To Stenograph Five O'Clock Follies," moonofalabama.org, July 2, 2017]
Robert Parry, "MSM, Still Living in Propaganda-ville," consortiumnews.com, July 6, 2017
Ben Norton, "How Media Spread CIA's Sectarian, Anti-Iran 'Mideast Cold War' Narrative," fair.org, July 25, 2017
["To learn who rules over you, simply find out who you are not allowed to criticize."--Chuck Baldwin, "Zionism, Not Islam, Is America's Biggest Threat," chuckbaldwinlive.com, July 27, 2017]
[In the United States, facts, an important element of truth, are not important. They are not important in the media, politics, universities, historical explanations, or the courtroom.--Robert Parry, "The Weaponization Of History And Journalism," paulcraigroberts.org, July 28, 2017]
Robert Parry, "The Dawn of an Orwellian Future," consortiumnews.com, July 28, 2017
[Erasing old content and restricting searches is not so much different than George Orwell's Winston Smith watching the evidence for no longer politically-acceptable events being dropped down the memory hole.--Philip Giraldi, "How I Believe Facebook Was Censoring My Political Speech," theamericanconservative.com, September 15, 2017]
[the President raises a topic about which "we can't talk about it publicly," namely Jewish influence in Hollywood and the media. . . .
"This stranglehold has got to be broken or the country's going down the drain," the nation's best-known preacher declares.--Jeffrey St. Clair and Alexander Cockburn, "The Preacher and Vietnam: When Billy Graham Urged Nixon to Kill One Million People," counterpunch.org, September 15, 2017]
Max Blumenthal, "McCarthyism Inc: Introducing the Counter-Terror 'Experts' Hyping Russian Threats and Undermining Our Civil Liberties," consortiumnews.com, November 10, 2017
[Western media can't admit they were wrong in their portrayal of the White Helmets, Guy Mettan, head of the Swiss Press Club, told RT--"Reporters Without Borders demand that Swiss Press Club cancel press conference critical of White Helmets," rt.com, November 30, 2017]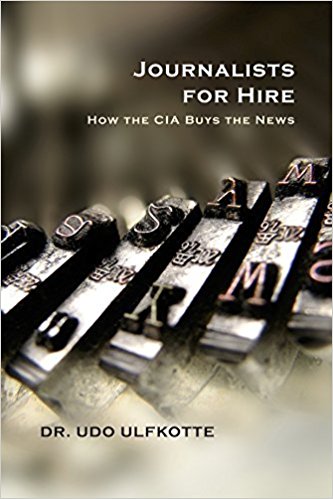 "Bought Journalists: English translation of postscript to Udo Ulfkotte's suppressed book," off-guardian.org, February 5, 2018]
[YouTube suddenly shut down the If Americans Knew YouTube channel. This contained 70 videos providing facts-based information about Israel-Palestine.--Alison Weir, "How Israel and its partisans work to censor the Internet," israelpalestinenews.org, March 8, 2018]
Stanley Cohen, "The Marketplace of Ideas: Assaulting the First Amendment," counterpunch.org, March 3, 2018
[The success of Western propaganda in creating non-existent virtues for itself is the greatest public relations success in history.--Paul Craig Roberts, "Integrity Has Vanished From The West," zerohedge.com, March 27, 2018]
Christopher J Coyne and Abigail R Hall, "In the U.S., carrying out military interventions abroad has undermined freedom at home," stanfordpress.typepad.com, March 28, 2018
"Israel's Internet Censorship War," If Americans Knew, April 6, 2018
Michelle Fabio, "Department Of Homeland Security Compiling Database Of Journalists And 'Media Influencers'," forbes.com, March 28, 2018
"Tucker Carlson Goes on Epic Rant Against War in Syria," April 9, 2018
"The Destruction of an Independent Press," On Contact, April 16, 2018
Ramzy Baroud, "Media Cover-up: Shielding Israel is a Matter of Policy," counterpunch.org, April 19, 2018
[British government issued a D-Notice. Such a notice forbids British media to report on an issue.--"The Silence Of The Skripals - Government Blocks Press Reports - Media Change The Record," moonofalabama.org, April 28, 2018]
Ben Smith and Mat Honan, "Facebook Has Begun To Rank News Organizations By Trust, Zuckerberg Says," buzzfeed.com, May 1, 2018
Robert Parry, "The Existential Question of Whom to Trust," consortiumnews.com, May 2, 2018
"Operation Mockingbird," RT.com, June 7, 2018