William Dalrymple has written several books on India, has lived in India on and off since 1989, and spends most of the year at his Mehrauli farmhouse in the outskirts of Delhi. He has received numerous awards and prizes, including the Duff Cooper Memorial Prize, the Thomas Cook Travel Book Award, the Sunday Times Young British Writer of the Year Award, the Hemingway, the Kapuscinski and the Wolfson Prizes.
[we accept all religions as true--Swami Vivekananda, "Addresses at The Parliament of Religions," wikisource.org, 1893]
Enver Masud, "Religion Newswriters Association Bashes Islam," The Wisdom Fund, December 6, 1999
[The policemen who supervised and sometimes even assisted the rampaging Hindu mobs in Gujarat have been rewarded and promoted. The RSS has 45,000 branches, its own range of charities and 7 million volunteers preaching its doctrine of hate across India. They include Narendra Modi--Arundhati Roy, "The monster in the mirror," theguardian.com, December 13, 2008]
"India Has Become a Dystopia of Extremes, Now Entering Its Most Sinister Period Since Independence," The Wisdom Fund, January 3, 2014
Ram Puniyani, "Why Did Muslim Rulers Destroy Hindu Temples? Facts and Myths," YouTube, June 18, 2014
[Through most of the 20th century, Hindu nationalism was not a mainstream view. Especially after a Hindu nationalist assassinated Mahatma Gandhi, . . . For most of its past, India was neither Hindu nor a nation, . . .
Hindu kings had begun the Indian tradition of desecrating one another's temples by the seventh century, long before the dawn of Indo-Muslim rule. . . .
For a century, Hindus had constituted roughly 20 per cent of all Mughal nobles. In the second half of his reign, Aurangzeb enlarged by 50 per cent the proportion of Hindus in the Mughal nobility, hardly a course of action that indicated he was bent on destroying Hindus or Hinduism.--Audrey Truschke, "A much-maligned Mughal," aeon.co, April 7, 2015]
Romila Thapar, "They Peddle Myths and Call It History: India's governing party rewrites the country's history to justify its Hindu nationalist ideology," nytimes.com, May 17, 2019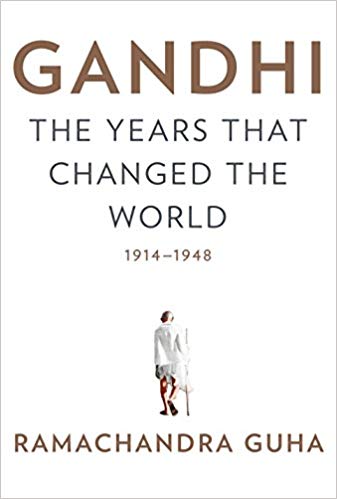 "Gandhi's warnings are as relevant as ever," economist.com, March 13, 2019
"Article 370: India Strips Disputed Kashmir of Special Status," BBC.com, August 5, 2019
[The Company makes its first territorial seizure with the support of the Jagath Seths [the country's wealthiest bankers]. It was they who asked the British to overthrow Siraj-ud-Daulah of Bengal and they offered Clive £2 million to do this. This was the moment the Company realised it could defeat the vast Mughal armies with a very small amount of its newly-trained sepoys. And particularly from the 1780s onwards, the Marwari and Jain bankers of Bengal, and later the Hindu bankers of Benares and Patna, consistently backed the Company against other Indian forces. . . .
If only the Triple Alliance created by Nana Phadnavis between Hyderabad, the Marathas and Tipu Sultan had held together. Had these three pushed at the same time, there was absolutely no question that the Company would have been defeated. . . . The Triple Alliance broke down and the next [one] was with the British against Tipu. The Marathas collaborated with the Company, idiotically from an Indian perspective, to destroy Tipu.--Mukund Padmanabhan, "William Dalrymple on 'The Anarchy' and the cunning of the East India Company," thehindu.com, October 3, 2019]
HINDUTVA IS NOT HINDUISM
Hindutva is a detour on Hinduism's remarkable journey
India's BJP is determined to complete what the British began:
Divide et Impera (Divide and Rule)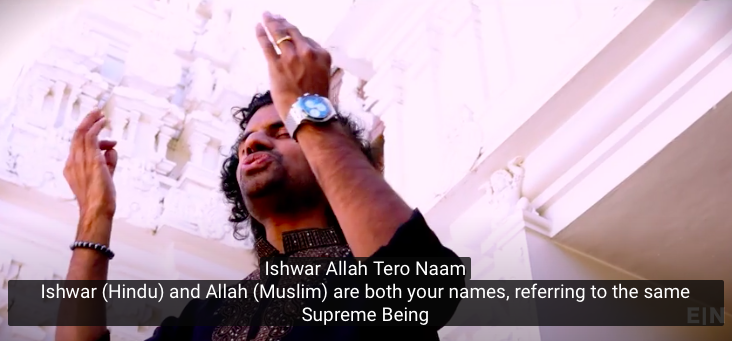 "Raghupati Raghav Raja Ram" -- different version played repeatedly following the assassination of Mahatma Gandhi on January 30, 1948

[But the essential truth is that the people of India started to think themselves to be "Hindus" slowly over several centuries, after 12th century. . . . And the Imperial British added "ism" to Hindu in the early 19th century in order to execute its divide and rule strategy. . . .

The three words - Hindu, Hindustan and Hinduism - were coined and popularised by Muslims and Christians - whom the Hindutva ideology identifies as "invaders". . . .

Many of the Turks and Afghans who are now seen as "invaders into India" came from regions which were once part of the ancient empires of India.--Devdan Chaudhuri, "How did Hindus become Hindu and why Hindutva is not Hinduism," dailyo.in, October 17, 2017]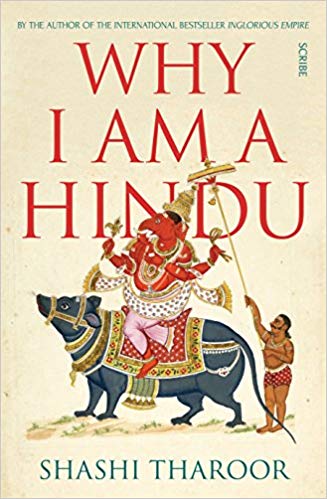 [My generation grew up in an India where our sense of nationhood lay in the slogan, 'unity in diversity.' We were brought up to take pluralism for granted, and to reject the communalism that had partitioned the nation when the British left. In rejecting the case for Pakistan, Indian nationalism also rejected the very idea that religion should be a determinant of nationhood.--Sashi Tharoor, "Why I Am A Hindu," The Wisdom Fund, October 10, 2019]

Sushil Aaron, "The Nehru That India Cannot Forget," thewire.in, November 14, 2019

Arundhati Roy, "India: Intimations of an Ending," thenation.com, November 23, 2019

'Israel Model' Explained In 10 Points, The Wire, November 30, 2019

Rana Safvi, "Persian Ramayanas," ranasafvi.com, September 1, 2019

Dexter Filkins, "Blood and Soil in Narendra Modi's India: The Prime Minister's Hindu-nationalist government has cast two hundred million Muslims as internal enemies," newyorker, December 2, 2019

Saikat Datta, "India govt pushes religion-based citizenship law," asiatimes.com, December 9, 2019

NDTV Speaks To India's Top Legal Experts About The Citizenship Bill, December 9, 2019

"Citizenship Act protests: Three dead and thousands held in India

," bbc.com, December 19, 2019
Aparna Priyadarshi, "Bigotry unifies Hindutva and white supremacy," asiatimes.com, December 20, 2019
Maria Abi-Habib and Sameer Yasir, "As Modi Pushes Hindu Agenda, a Secular India Fights Back," nytimes.com, December 20, 2019
EDITORIAL: "India marks a new low for democracy," The Washington Post, December 20, 2019
VIDEO: Uttar Pradesh, Chief Minster Yogi Adityanath said that he will take badla or revenge on protesters--"Muzaffarnagar: Yogi Adityanath's 'Revenge'?," ndtv.com, December 24, 2019
Sidharth Bhatia, "An Indian Kristallnacht in the Making," thewire.in, December 24, 2019
Reality of NRC and NPR Explained by Dhruv Rathee, YouTube.com, December 26, 2019
Swara Bhasker's Quick NRC-CAA Guide: The Protests and the Act, Explained, thewire.in, December 26, 2019
[The protests have already won. They have succeeded in rendering a national NRC highly improbable.--Harsh Mander, "CAA protests mark collective rejection of toxic politics and policies that dominate public life," indianexpress.com, December 25, 2019]
Suraj Girijashanker, "The World is Already Recognising Refugees from the 'Hindu Rashtra'," thewire.in, January 7, 2020
Shivam Vij, "Hindutva seeks to reshape society on its own terms, but economic growth needs freedom," theprint.in, January 13, 2020
"Stagflation Knocking At The Door": Bengal Finance Minister, NDTV, January 17, 2020

[The anti-CAA protests began in the state of Assam, where the BJP had supported the implementation of a National Registry of Citizens under orders from the Supreme Court in 2015. The NRC, which grew out of a decadeslong ethno-linguistic dispute between Indigenous Assamese people and Muslim and Hindu immigrants from neighboring Bangladesh, was billed as a way to identify unauthorized immigrants, forcing residents of Assam to establish their Indian lineage or be stripped of their citizenship. But the BJP turned the registry into a predominantly anti-Muslim exercise: Ultimately, a major portion of the 2 million residents of Assam who were excluded from the list were Muslim.--Soumya Shankar, "INDIA'S CITIZENSHIP LAW, IN TANDEM WITH NATIONAL REGISTRY, COULD MAKE BJP'S DISCRIMINATORY TARGETING OF MUSLIMS EASIER," theintercept.com, January 30, 2020]

[In a stump speech in 2014, Modi told an audience in Assam that while Hindu migrants would be accommodated, other "infiltrators" would be sent back to Bangladesh. In April 2019, Amit Shah, now Modi's home minister, said that Bangladeshi immigrants were "eating the grain that should go to the poor". They were "termites", Shah added. The BJP would pick them up, one by one, and "throw them into the Bay of Bengal".--Samanth Subramanian, "How Hindu supremacists are tearing India apart," theguardian.com, February 20, 2020]

Karan Deep Singh and Suhasini Raj, "'Muslims Are Foreigners': Inside India's Campaign to Decide Who Is a Citizen," nytimes.com, April 4, 2020

VIDEO: "India: When Hindu nationalism meets Covid-19," TRT World, April 11, 2020

[The Bhagavad Gita enumerated the traits of the righteous . . .

The traits of the righteous were, "Fearless and pure in heart; steadfast in the exercise of wisdom; restrained and open-handed; none-hurting, truthful, from anger free; compassionate to all existent beings; free from nagging greed; gentle, modest, never fickle; ardent, patient, enduring, pure, not treacherous nor arrogant." . . .

The National Flag is a tricolour of saffron, white and green; with the Ashoka Chakra, a 24-spoke wheel, in navy blue, at its centre. . . .

"Bhagwa or the saffron colour denotes renunciation or disinterestedness. Our leaders must be indifferent to material gains and dedicate themselves to their work. The white in the centre is light, the path of truth to guide our conduct. The green shows our relation to (the) soil, our relation to the plant life here, on which all other life depends. The Ashoka Chakra in the centre of the white is the wheel of the law of dharma. Truth or satya, dharma or virtue ought to be the controlling principle of those who work under this flag." . . .

Hindutva ideologues were inspired simultaneously by the nationalist, racial, supremacist and cultural values of both Nazism and Zionism.--Devdan Chaudhuri, "About Values: Why Hinduism-loving citizens tolerate the unrighteous or the devilish?," thepunchmagazine.com, April 18, 2020]

Siddharth Varadarajan, "Demolition Men Do Not Build Nations, They Destroy Them," The Wire, August 7, 2020