Noel Tarrazona, a resident of Canada, is a journalist and humanitarian worker currently based in Mindanao.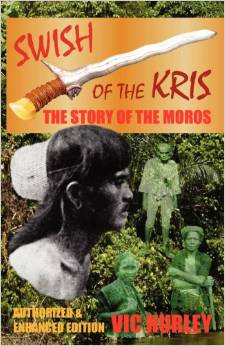 Amir Butler, "An Enduring Freedom for the Moros," The Wisdom Fund, February 15, 2002
"Philippine Autonomy Deal Scrapped," BBC News, August 21, 2008
Alex Newman, "Filipinos want US soldiers out," thenewamerican.com, September 2, 2009
[The decades-old conflict has claimed more than 120,000 lives and severely stunted the economic development of the country's second-largest and most resource-rich island.--Bong S Sarmiento, "Giving peace another chance in Mindanao," atimes.com, January 28, 2011]
Joe Penney, "The 'War on Terror' rages in the Philippines: In 2002, the US launched Operation Enduring Freedom-Philippines; nine years later, the campaign there continues," aljazeera.net, October 5, 2011
Martin Jacques, "The Beginning of a New World Order," New Statesman, April 18, 2012
Sergio de la Tura, "Mindanao examines rebel siege scars," atimes.com, October 2, 2013
"Filipino Muslim rebels hand over assault weapons to reinforce peace deal," Associated Press, June 16, 2015
Noel Tarrazona, "'Manila imperialism' to end as Duterte hires Mindanaoans to run the country," atimes.com, May 18, 2016
[China's immediate response was rejection of the ruling as illegal and furthermore meaningless. Meaningless, because in any arbitration, both parties must agree to submit to arbitration, and China did not agree to participate.
Illegal, because both countries are signatories of the UN Convention on the Law of the Sea (UNCLOS), and as signatories, the legally binding agreement is that the parties would negotiate on any matters of dispute.--George Koo, "'Is South China Sea FON issue prelude to another Gulf of Tonkin Resolution?," atimes.com, July 14, 2016]