1001 Inventions Book, Teachers' Pack, Educational Posters
VIDEO: 1001 Inventions and The Library of Secrets
Islam's Contribution To Europe's Renaissance
[There was once a civilization that was the greatest in the world.
It was able to create a continental super-state that stretched from ocean to ocean, and from northern climes to tropics and deserts. Within its dominion lived hundreds of millions of people, of different creeds and ethnic origins.
. . . The technology industry would not exist without the contributions of Arab mathematicians. Sufi poet-philosophers like Rumi challenged our notions of self and truth. Leaders like Suleiman contributed to our notions of tolerance and civic leadership. . . .
This kind of enlightened leadership - leadership that nurtured culture, sustainability, diversity and courage - led to 800 years of invention and prosperity.--Carly Fiorina, "Technology, Business and Our Way of Life: What's Next," hp.com, September 26, 2001 - read last 12 paragraphs]
Paul Vallely, "How Islamic inventors changed the world," Independent, January 16, 2006
VIDEO: "Islam: Empire of Faith," PBS, February 11, 2006
Joshua Hammer, "The Treasures of Timbuktu," Smithsonian Magazine, December 2006
Will Dunham, "Medieval Muslims made stunning math breakthrough," Reuters, February 22, 2007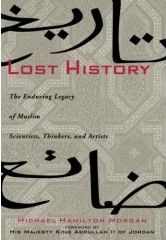 Michael H. Morgan, "Lost History: The Enduring Legacy of Muslim Scientists, Thinkers, and Artists," National Geographic (June 19, 2007)
VIDEO: "An Islamic History of Europe," BBC, June 30, 2007
Xan Rice, "In fabled city at the end of the earth, a treasury of ancient manuscripts," Guardian, July 2, 2007
Sylvia Poggioli, "Venice Exhibit Traces the Migration of Culture," NPR, August 6, 2007
VIDEO: "Cities of Light: The Rise and Fall of Islamic Spain," PBS, September 14, 2007
Charles Haviland, "The roar of Rumi - 800 years on," BBC News, September 30, 2007
Michael Hamilton Morgan, "How the Muslims Saved the West," newsweek.washingtonpost.com, October 26, 2007
Bettany Hughes, "When the Moors Ruled in Europe," June 10, 2008
[A series of documentary travelogues in which Tim Mackintosh-Smith follows in the footsteps of 14th Century Moroccan scholar Ibn Battutah, who covered 75,000 miles, 40 countries and three continents in a 30-year odyssey. He was Islam's and perhaps the world's greatest traveller--"The Man Who Walked Across The World," BBC, August 29, 2008]
Paul M. Barrett, "Peace Be Upon Us: Islamic and Arabic traditions have long been part of American culture," Washington Post, November 9, 2008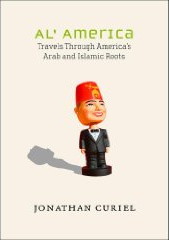 Jonathan Curiel, Al' America: Travels Through America's Arab and Islamic Roots," New Press (November 11, 2008)
Jonathan Lyons, The House of Wisdom: How the Arabs Transformed Western Civilization," Bloomsbury Publishing PLC (February 2, 2009)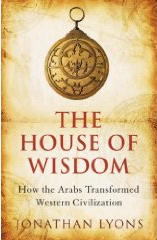 [After 150 years, The Rubaiyat of Omar Khayyam still has an uncannily modern moral - enjoy yourself while you can--Libby Purves, "Life is short but this delightful poem lives on," Times, March 23, 2009]
Sulaiman Ismail Ibrahim Nabibukhsh, "Aristotle and Western Civilization," The Wisdom Fund, January 2010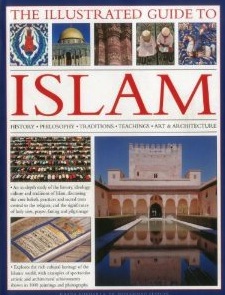 Raana Bokhari and Mohammad Seddon, The Illustrated Guide to Islam: History, philosophy, traditions, teachings, art and architecture, with 1000 pictures," Lorenz Books; Ill edition (July 16, 2012)
BBC Documentary: Jim Al-Khalili, "Science and Islam," BBC, March 27, 2013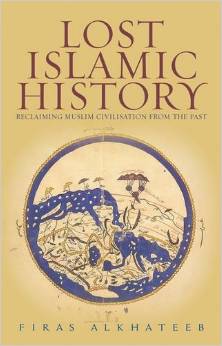 Firas Alkhateeb, "Lost Islamic History: Reclaiming Muslim Civilisation from the Past," lostislamichistory.com, Hurst; 1 edition (September 1, 2014)
Erin Blakemore, "The Statue of Liberty Was Originally a Muslim Woman," smithsonianmag.com, November 24, 2015
"Fazlur Rahman Khan: His invention made today's skyscrapers possible," telegraph.co.uk, April 3, 2017